Biomedical & Scientific Visuals is a small creative studio run by Board Certified medical illustrator, Jackie Heda, specializing in the creation of custom biomedical art for science and the healthcare industry. Jackie's illustrations have appeared in countless scientific and medical textbooks and journals, and her work has been commissioned by healthcare professions and their agencies in the U.S., Canada, Australia, the United Kingdom, and Europe. Clients include pharmaceutical and biotech firms, medical device companies, and the respective agencies that market their products.
She is a Board Certified member of the Association of Medical Illustrators, has served on the Board of Governors of the AMI, and is on the Editorial Board of the Medical Illustration Sourcebook.
Jackie has a postgraduate degree in Medical Illustration (Art as Applied to Medicine) from The University of Toronto. She studied fine art and communication design at Virginia Commonwealth University, after receiving an undergraduate degree from Emory University in Atlanta, Georgia.
Essential to communicating any message is the use of clear and concise imagery. Ultimately eye-catching, a medical or scientific illustration engages the viewer to tell a story or communicate a process —the actions of molecules, a disease process, healthy physiology. Without this imagery none of these topics can be easily described or explained to the audience, or understood as well as they can be.
Continuing her focus on patient education, Jackie worked with a local periodontist creating an easel binder of full color illustrations for An Illustrated Guide to Your Dental Procedure. The collection purposed as a 'flip chart' outlines nine common periodontal procedures in step by step illustrations, and is available for license.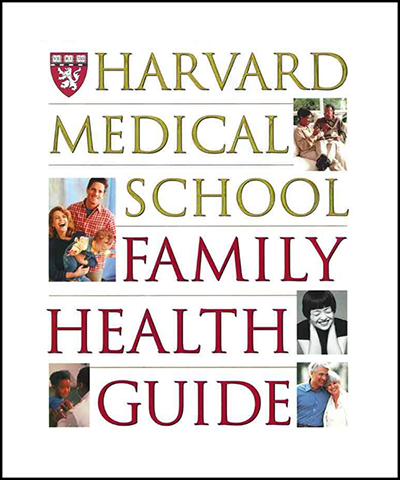 Harvard Medical School Family Health Guide
Simon & Schuster
Jackie's work for The Harvard Medical School Health Guide (Simon & Schuster, 1999) entailed creative direction and full color illustration for a twenty page section "How the Body Works". The illustrations exemplify how complex body systems can be artfully captured in the simplest way possible. The 1300 page health guide was chosen as one of top ten medical books for 1999 and her illustrations appeared on NBC's Today Show.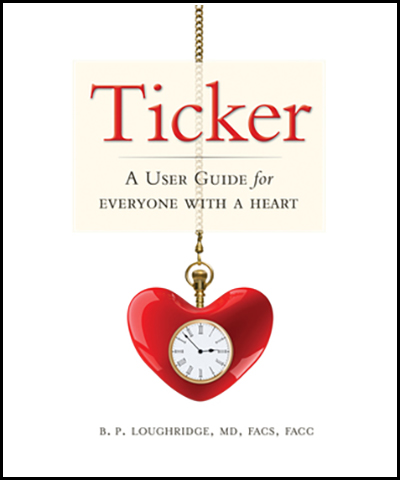 Ticker: A User Guide for Everyone with a Heart
B.P. Loughridge, MD
In 2010-2011 Jackie acted as creative director and medical illustrator for Ticker, A User Guide for Everyone with a Heart, authored by cardiovascular surgeon, B.P.. Loughridge, MD. Loughridge's target audience for the book is the many patients he encountered in his career, and all those who want to learn more about their own or someone else's cardiovascular health and disease. The forty plus illustrations in the book are integral to achieving this purpose. Dr. Loughridge acknowledges that "bringing Ticker to life…has been a journey of growth and learning that will touch the lives of many people."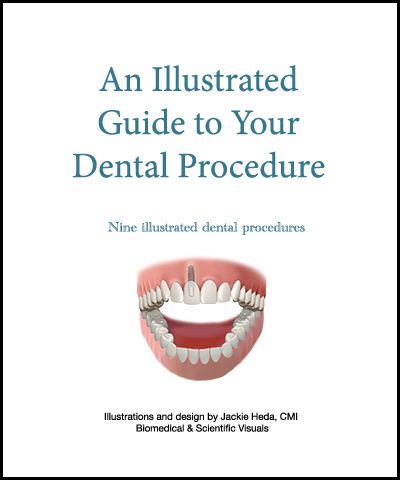 An Illustrated Guide to Your Dental Procedure
Jackie Heda, CMI
In 2015-2016 Jackie consulted with a local Periodontist to create another illustrated patient education aid. Assembled as a 'flip chart' in a traditional easel binder format, these colorful and beautiful medical illustrations, explain each of nine dental procedures in clear, understandable steps. Each of the illustrations and the binder packaging can be customized for your brand and/or your practice. Jackie is also in the process of self publishing the illustrations as a colective book.